CORPORATE DETAIL
Company Description
Footform Labs designs, produces, and markets arch-contour replication and measurement devices, also custom made and match-to-fit orthotic footbeds. Footform Lab's products create a unique system and a service that provides a solution to a widespread problem; foot discomfort and foot pain avoidance that effects other parts of the body. Our products make feet comfortable and help the whole body.

Founder / History
Randall Barna Founded Randy Barna Sports, Inc. in 1980, initially focusing on sports orthotics. The Footform Labs Division began in 1990. During the 1992 NBA Championships, 80% of the starting lineup for the Portland Trailblazers wore Barna's orthotics.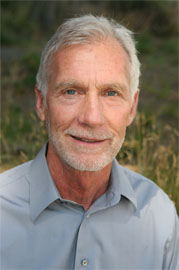 Randall Barna
Sports Pedorthist
Inventor
President, Footform
Barna has lectured nationally at Symposiums of the Pedorthic Footwear Association and internationally at the Technical Group on Footwear Biomechanics, International Society of Biomechanics Symposium. Barna's crusade is to teach people of all ages to walk correctly.

Patents
Barna has two U.S. Patents covering orthotics systems and methods. 1.) The GAITMOLD™ patent sets a new standard for 3D foot analysis. 2.) The Match-to-fit orthotics system patent is the first to fit 3D arch dimensions VS the old shoe size method. Footform Labs also provides VISCORK™, Footform® mold shells and supplies to orthotics fabricators. For orders or patent licensing, please contact us.
© Footform Orthotics, 2017.
Top