PERSONALIZED FOOTWEAR
Custom orthotics combined with personalized footwear is the ultimate solution for foot comfort and health. At Footform Orthotics, we sell a select grouping of shoes that are hard to find in mainstream shoe outlets. See also, our orthotic custom-fitted Alpine Ski Boots.

Why choose a personalized shoe?

Our shoe selections offer unique features such as comfort, fit, durability, quality, function and compatibility with orthotics that other brands simply cannot provide. Personalizing is how we fit your foot with length, width, shims, stretching, grinding and custom orthotics. The result is luxury for your feet.
We keep an active stock of these styles and brands with many sizes and colors.
Please view our selections: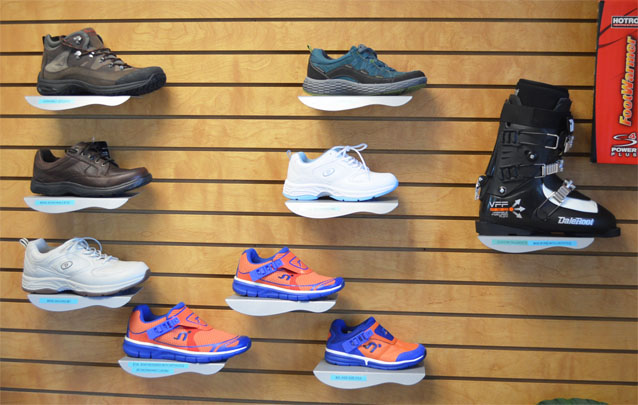 Mens and Womens Health Walking Shoe
An ultimate stability walking shoe by Propet. The Mens "Warner" and Womens "Eden" feature a fit which is wide and roomy in the toe and narrow at the heel. It's ideally cushioned for hard-surfaced paths and its rocker-toe is forgiving of miss-steps. We stock it in white for women and tan for men. Also available in black.

Mens Brown Everyday Lace Shoe
Five-eyelet "Midland" Waterproof Oxford from Dunham Bootmakers. As a New Balance brand, Dunham features the latest technologies and ongoing innovations. Their fit has been refined since 1885 to fit your feet better. This shoe is very versatile, from trekking Europe to everyday workhorse, itís the kind of shoe that's a staple in every mans shoe selection.

Mens and Womens Outdoor Performance Shoe
New Balance acquired their hiking shoe heritage from Dunham, the originator of the Waffle Stomper boots since 1968. These latest models, "Cloud" for men and "Freshexcel" include New Balance athletic features. These shoes are the perfect cross-walker for an active outdoor person. Great for country-walking, hiking, work, and casual wear. This shoe is very rugged and durable.

Mens and Womens Performance Athletic Shoe
These shoes are incredible! A new brand, Pierce, headquartered in Bend, Oregon. Randall Barna is the Pedorthic Advisor to Pierce on matters of fit, biomechanics and insoles. The original model "T1" is a competition running shoe in "flash orange" color. It's so comfortable, it feels like a slipper and can be your everyday athletic trainer. These shoes are "laceless" for speed of shoe change, or easy for anyone with an impairment. There's no eyelets, tongues, overlaps or laces to cut into your feet, so both, easy and comfortable!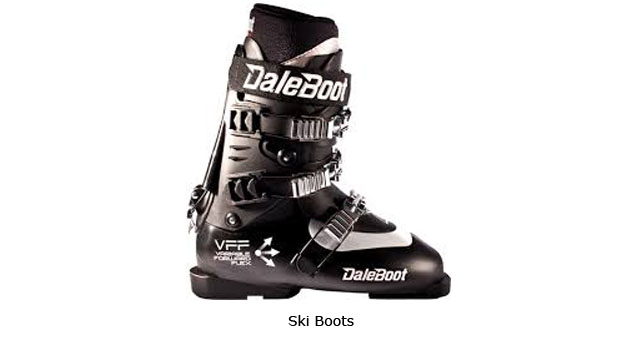 Ski Boots
Footform sells custom ski boots from DALEBOOT USA.

Sore feet have been synonymous with downhill skiing ever since the advent of plastic ski boots. Randall Barna, of Footform Orthotics, combined his expertise in the ski industry and orthotics with DALEBOOT USA, a company he knew and respected, to solve the problem.

Ski boots and skiing put more stress and strain on your feet than anything else. The necessity of customizing is obvious for anyone with feet that are abnormal. Other than unusual feet, high performance skiers demand custom fit boots because they ski better.

At Footform, we start with a preview appointment to examine your feet, determine if custom DALEBOOT shell modifications are needed, and analyze orthotic footbed needs. The next step is a second fitting appointment to custom form a DALEBOOT liner to your feet with a heat and pressure process. Included in this process is stance balancing analysis and alignment. The result is a custom ski boot that is so comfortable you barely believe youíre in ski boots!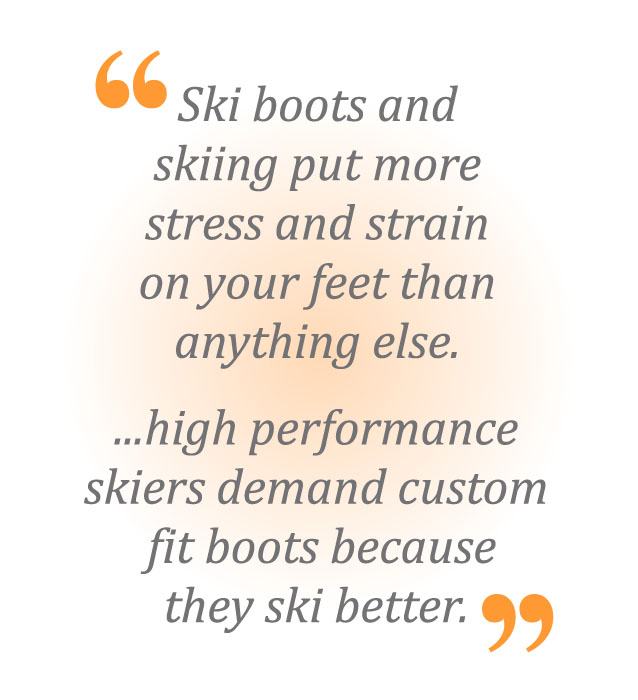 © Footform Orthotics, 2017.